Tranmere
Tranemul (1202) Norse, meaning cranes' sandbank. From trane mul. Mentioned in a charter during the reign of King John (1199-1216).
A possible alternative interpretation is Tre yn Moel meaning hill village.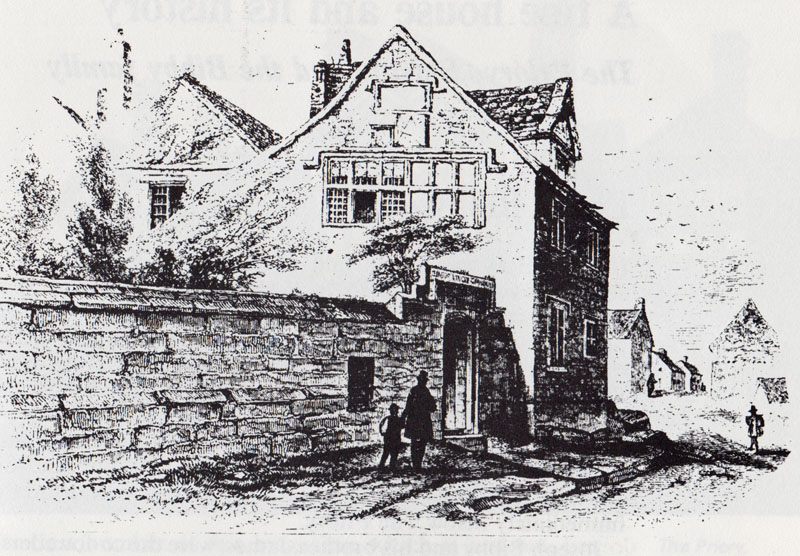 Tranmere Hall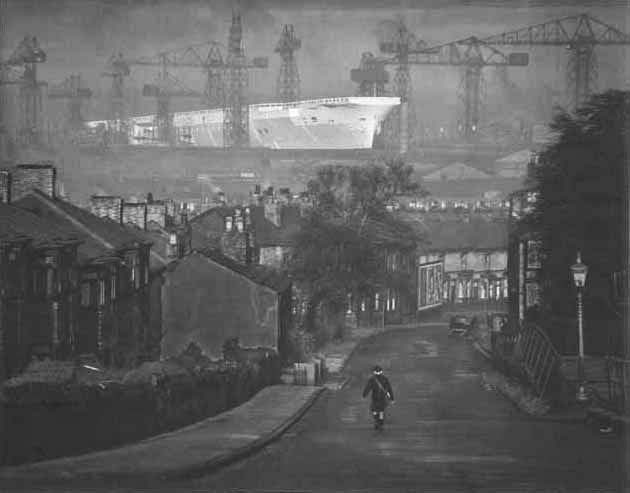 Ark Royal being built at Cammell Lairds 1950. you can see more of Lairds here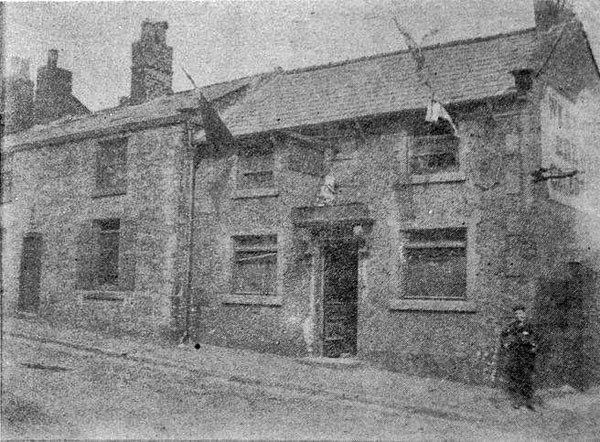 Black Horse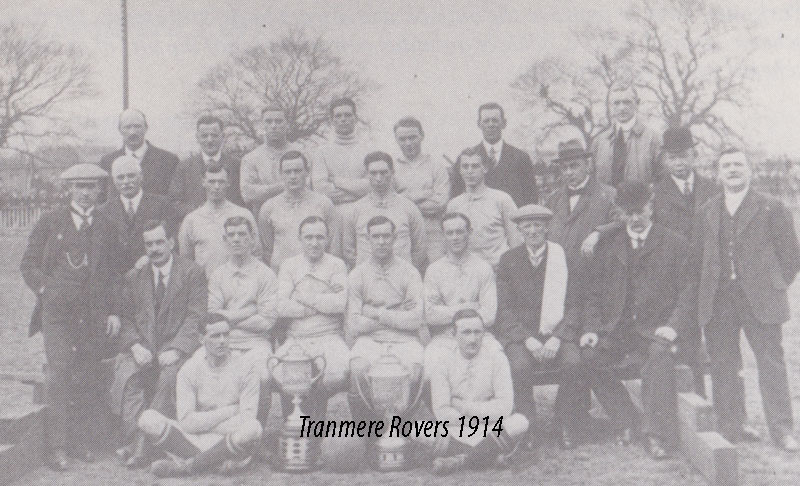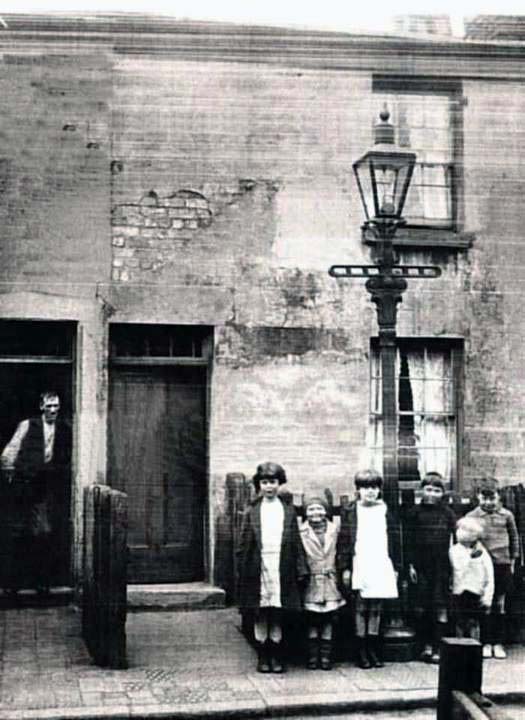 lower tranmere
Tranmere Ferry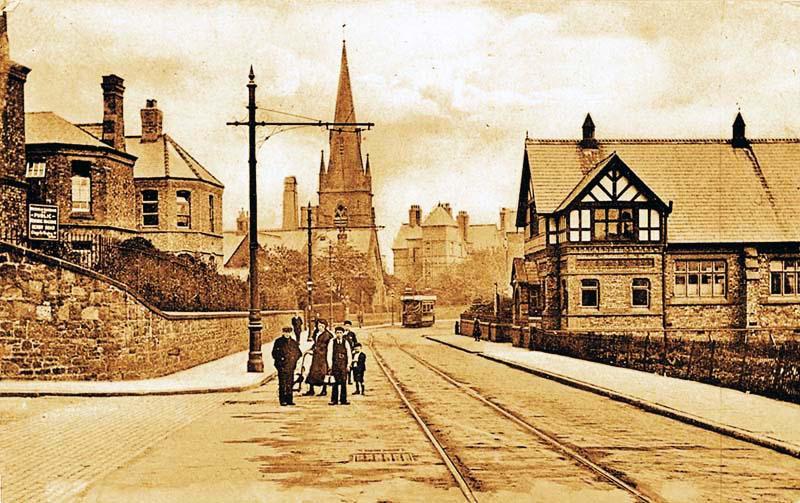 Before (above) and After (below)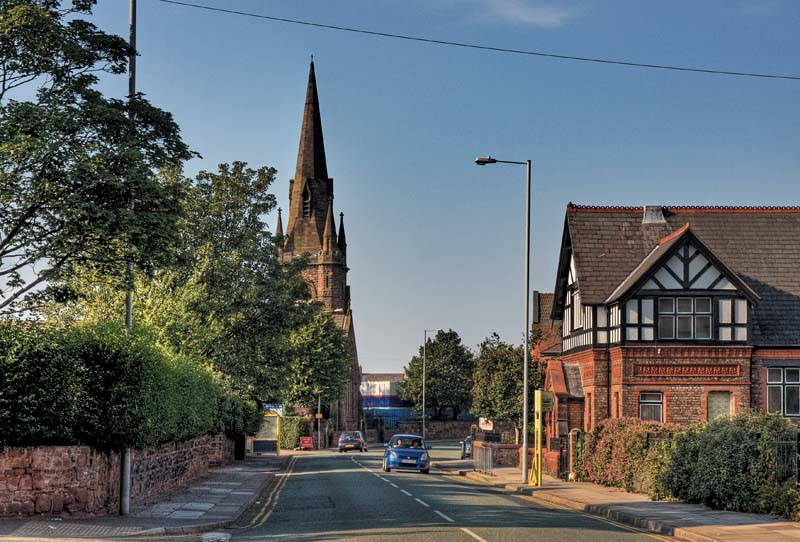 Several inquisitive youngsters can be seen in this picture of Tranmere's Church Road from 1912. A rather quaint church compared to some others in Wirral, St Catherine's is seen behind the group alongside a tramcar, as it makes its journey from Birkenhead. The church was founded in 1831 thanks to W. Hough Esq., who donated the land to the local people. Until then, the residents of Tranmere were forced to walk to the church of St Andrew in Bebington and worship there. Saint Catherine's began life as a small and simple brick building with rather basic rectangular windows and only a small tower. In the 1870s the building was substantially improved, with additions including the then sky-scraping spire than can be seen in the photograph. To the left is the much-feared Birkenhead Union workhouse, which first received inmates in 1864. It was designed to keep the able-bodied inspired to work; conditions inside for those that refused were most unpleasant. Its grounds covered a large stretch of Church Road and also the parallel thoroughfare of Yolk of Egg Lane, later christened Derby Road. The black and white brick building to the right is the St Catherine's Church institute, erected in 1892, comprising of two halls that seat over 600 patrons between them.

Saint Catherine's Church survives as one of the last focal points in this part of Tranmere, as many of its contemporary buildings have fallen foul to demolition. Government regeneration projects have seen this part of Wirral flattened, with many of the derelict buildings of old removed from view. The workhouse has become St Catherine's Community Hospital and is one of a number of places that provides healthcare to the people of Wirral. Plans for a brand new hospital are currently underway in a £28m scheme that would provide a new home for the medical services in the aged Victorian buildings. The old tramlines have been torn up, with no trace of the once integral part of Tranmere's transportation system remaining. The Tudor-style institute still stands in its original location alongside a plot of land currently used for allotments. It remains in use as a public hall.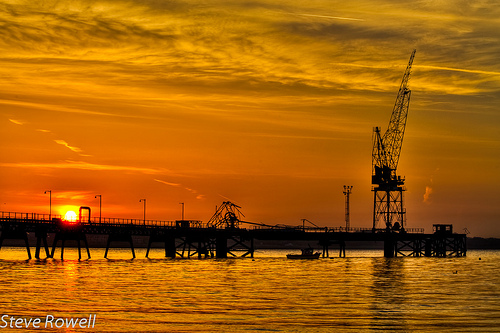 Thanks Steve for such a lovely image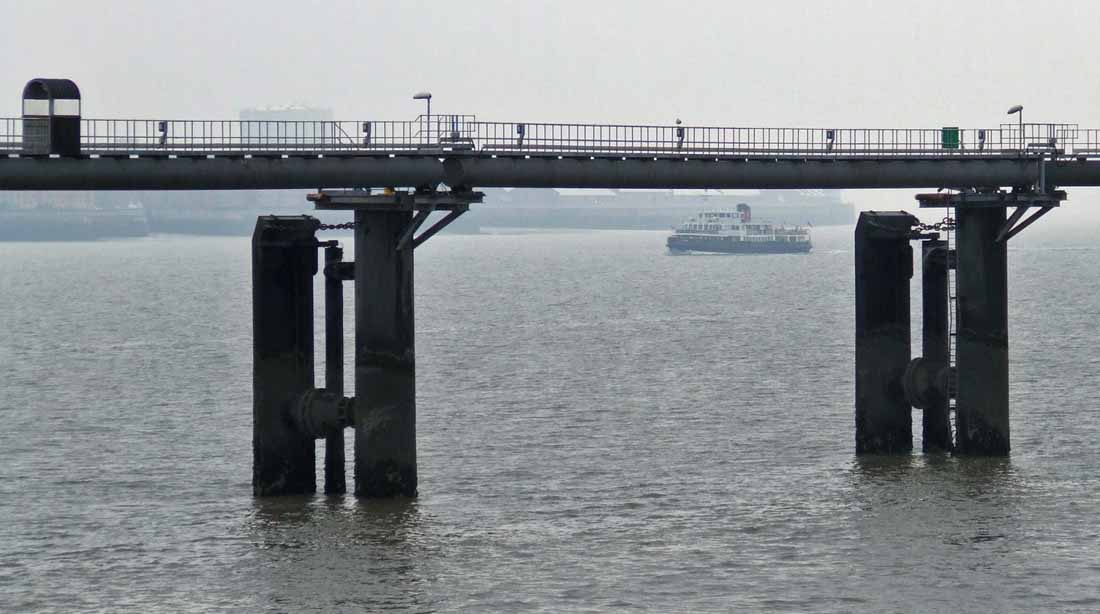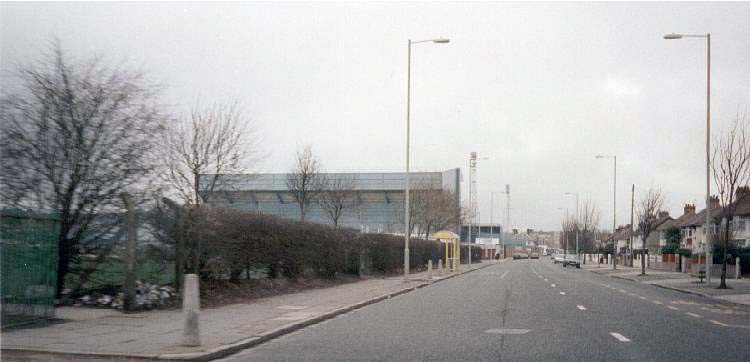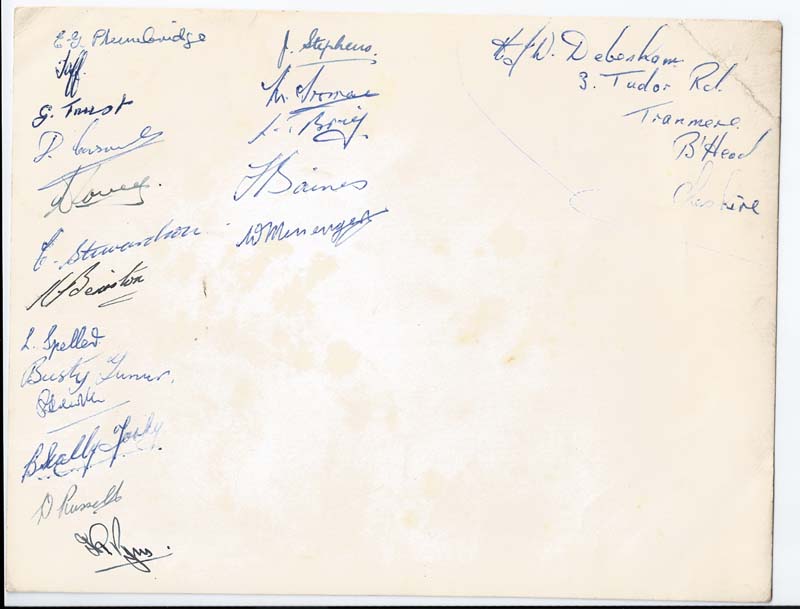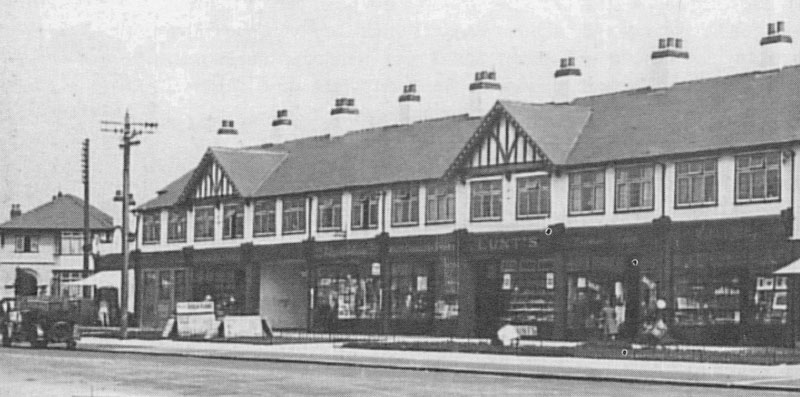 Mount Road Shops 1930s

http://www.amazon.co.uk/Viking-Tranmere-Stephen-Harding/dp/1910352020/